The Foundation Course lasts for three days. The goal of this interesting weekend is to familiarize horse owners and horse lovers with shiatsu therapy as an alternative approach to horses health. During the course you will learn about shiatsu and what an important effect it can have on you and your horse. That is not all, during the course we will learn to observe and touch horses in a whole new way. You will learn the basic techniques for relaxing your horse: pressures on meridians, limb rotations and stretches, neck stretches…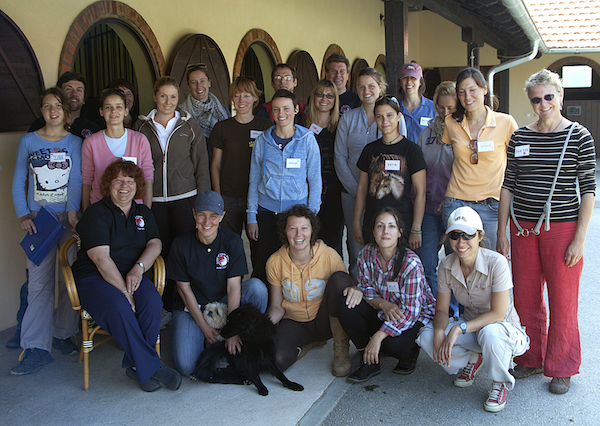 The Foundation Course covers:
• what is shiatsu and how it works
• relaxation treatment for the whole horse (practical)
Duration: Friday 5pm-8pm, Saturday 10am–6pm & Sunday 10am–6pm
Price: 280 € per person
The course is intended for horse owners but also for those who wish to learn more about horses, better understand horses and build a deeper relationship with them. Although you will not become a shiatsu practitioner after the course you will get enough skills and knowledge to be able to give a relaxation treatment to your horse.
The first course in Croatia was held in 2012 at KK 'Hidalgo' in Pisarovina. Particapants came from Croatia, Slovenia and Italy. A few of the participants were human shiatsu practitioners. Working on horses was a new and exciting experience for them which improved the quality of their work with people.
In 2015 two courses were held in KK 'Breza' and another one in 2016 in KK 'Sokol Dupci'. You can check our fb page photo albums and see how it went.
If you are interested in being a host for such an equine shiatsu foundation course, it is possible! You would have to gather a group of minimum 6 people and provide a few horses we can work on. In return you get to participate in the course for free and your horses get three days of shiatsu.
If you are interested in taking part in one of our Foundation Courses, as a participant or a host please contact us.